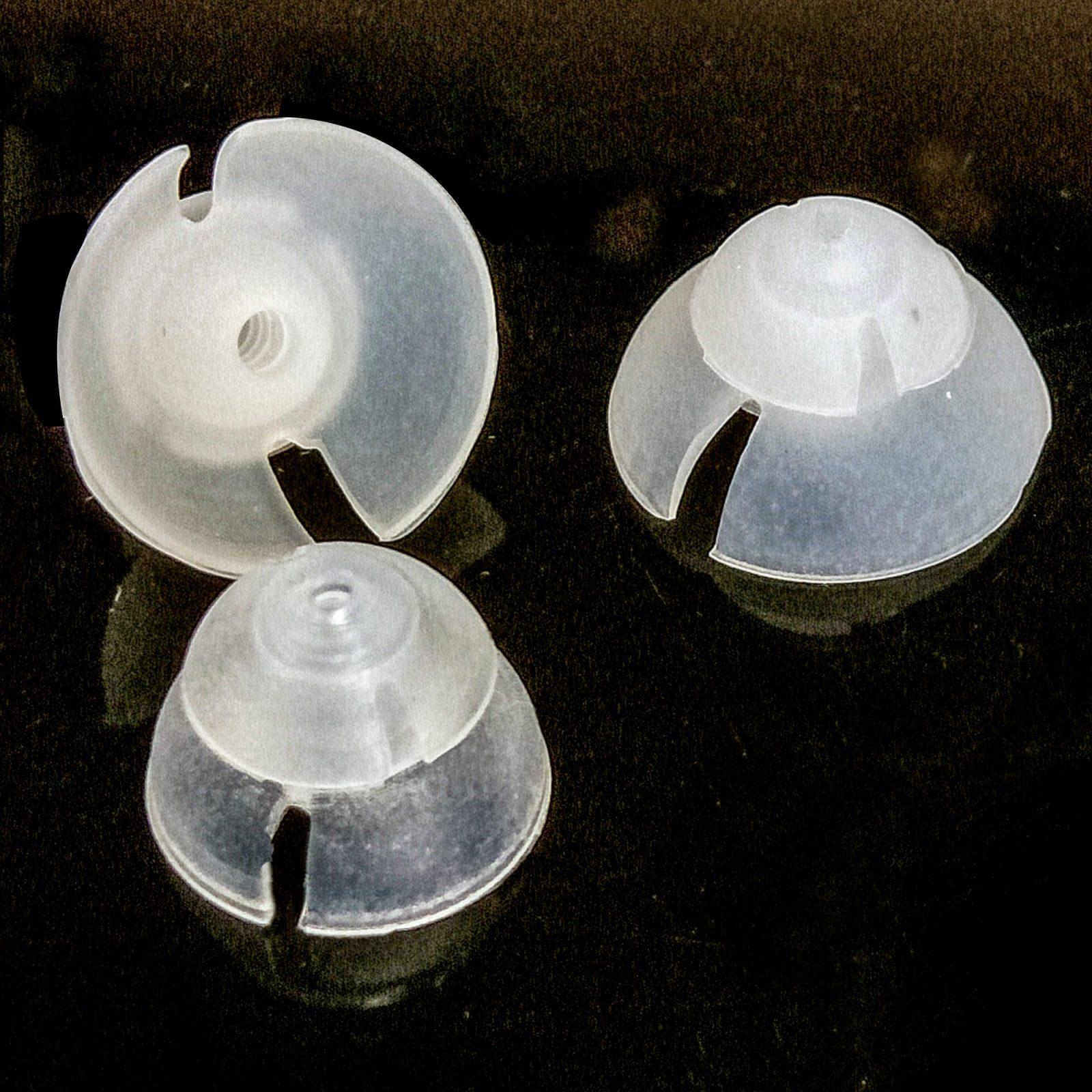 Sale price
$3.50
Regular price
The Magic Dome is a hybrid dome with features of both the open and closed dome. Because it has very small vents it can provide greater gain than the open dome but with less feedback. Also, because it does have a small vent, the "occlusion effect" is minimized. Recommended for moderate hearing loss. To ensure your hearing amplifiers' optimal performance, we recommended changing ear domes every 3 months or whenever:


Ear domes are damaged
Ear domes become stiff or discolored
Ear domes do not fit well
You experience an increase in whistling
Available in 3 sizes, small (6mm), medium (10mm), and large (12mm.) Top-quality domes for sensitive skin.

This accessory fits the following devices:

Otofonix Elite Hearing Aid
Otofonix Encore Hearing Aid
Otofonix Apex Hearing Aid
Otofonix Helix Hearing Aid
Estimated Delivery:Oct 03 - Oct 07

Free Shipping & Returns: On all orders over $75
Please call
Need to speak to representative.
Better than other aids that I have used over the years.
Great customer service
Had to return some items for a different size. NO issues whatsoever!
They work as advertised.
I'm happy with them because I can hear better. They work fine.
Great quality and Great service
Quality of the items are great. This was a repurchase of something I purchased previously. When I need them I knew exactly where to get more. The items came in a few days as promised. The shipper crushed the box they were in, but fortunately the Ear Domes were not damaged.