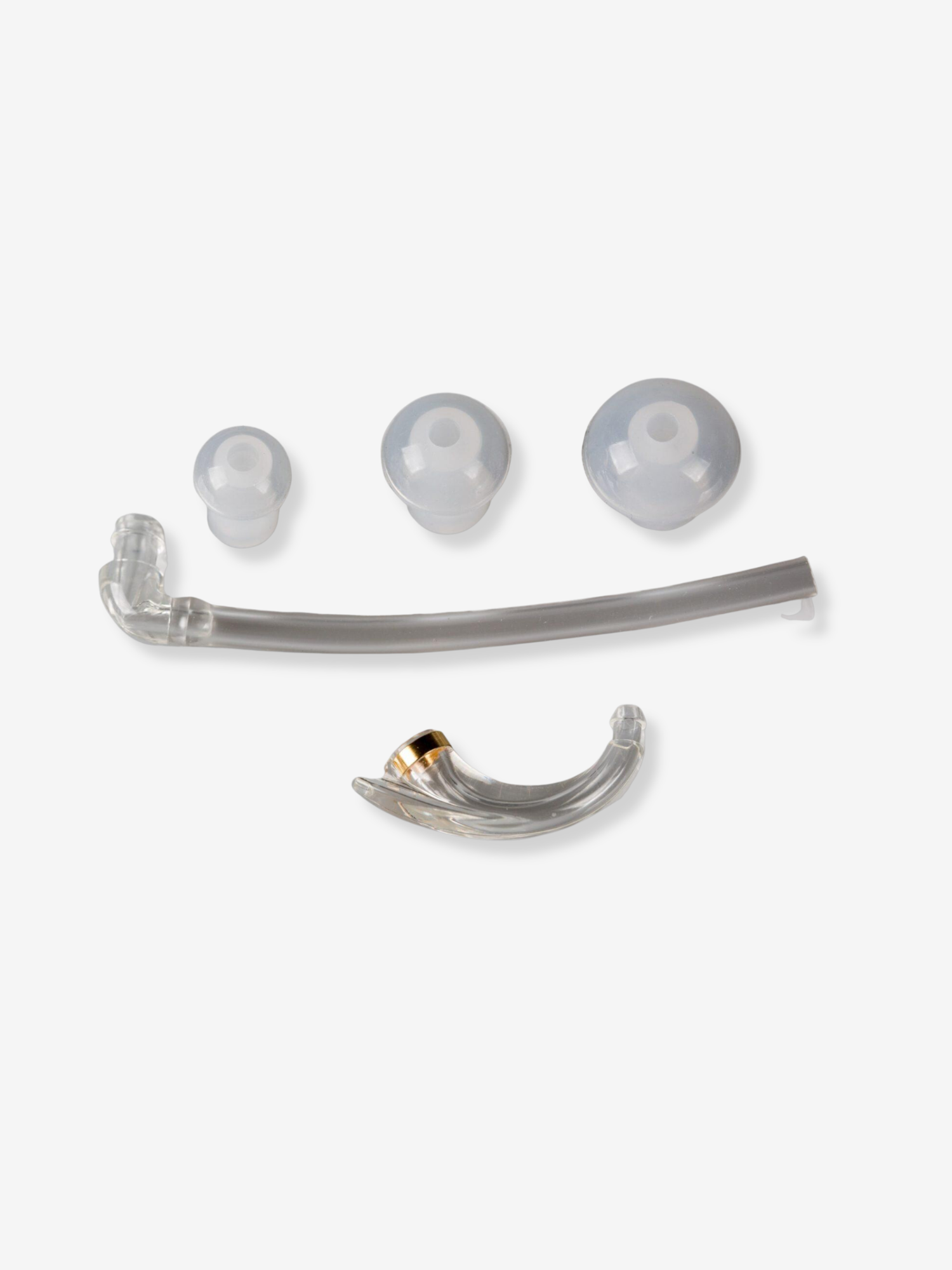 Power Kit (EarHook) (Encore, Helix, Groove)
Sale price
$19.95
Regular price
The Encore EarHook Power Kit includes: 1 traditional #13 thick tube with a larger internal diameter for those who require higher volume or gain. 1 EarHook Adapter to connect to the thick tube. Assorted sizes of closed domes. The tubing must be trimmed prior to use. See the User Manual for Instructions.

The Kit may be used for either the Left or Right ear.

This accessory fits the following devices:

Otofonix Encore Hearing Aid
Estimated Delivery:Oct 03 - Oct 07

Free Shipping & Returns: On all orders over $75
Power Kit (EarHook) (Encore, Helix, Groove)
helpful to my hearing!
Does improve by hearing. However, it is difficult to keep the tubing on my ear next to my glasses. (I will need to find a solution to that.)